Rakario of Salona
Τsipouro | Christos Andreou distillery Amfissa
---
The moonshine is a quality distillate marc whose fame is known all over the world. You must be prepared in such a manner, following the necessary techniques for the selection and maintenance of the raw material and then the correct processes of the distillation in order to provide security for consumers.
Our company "Rakario of Salona" based in Amfissa, is a family-owned with love and passion for many years engaged in the production and marketing of tsipouro.
In the traditional, yet modern distillery - our bottling produce high quality moonshine to offer a product that is safe and qualitatively distinct from the ordinary conventional products in the market.
Regarding the production process and bottling, can the bottling process is guided by modern methods, but the production is done the classic way that took us by previous generations.
The final product is controlled by the General State Laboratory to ensure the right quality before distribution.

---
"The philosophy that characterizes our business is the respect for our consumers and the maintenance of quality and unique taste of tsipouro we produce over time."
Products
Video
---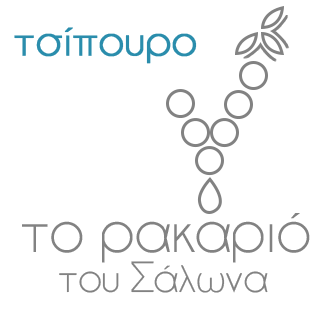 Rakario of Salona - Tsipouro | Distillery Christos Andreou
Tel: 2265022933 Mob: 6932543117